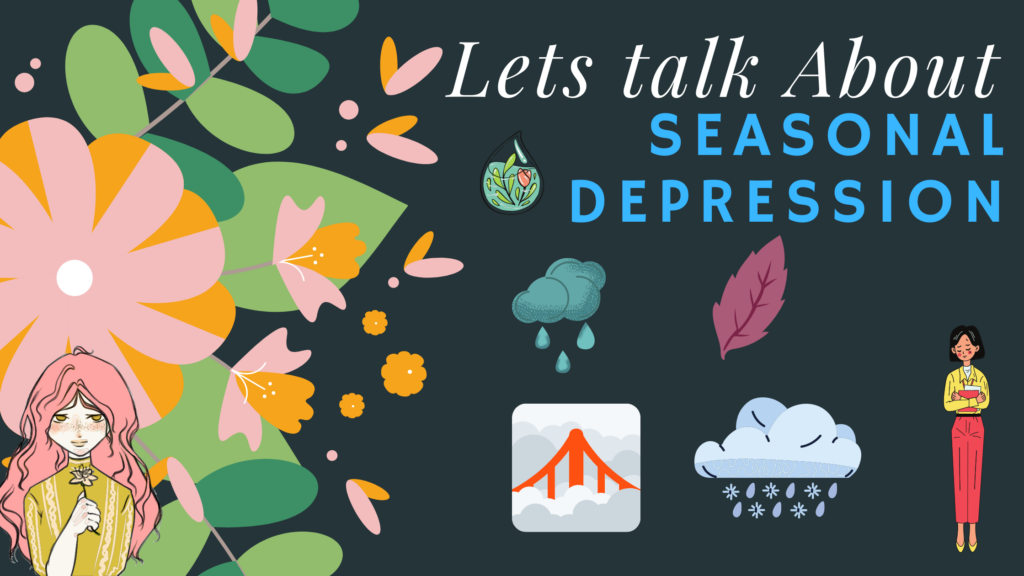 Hi everyone! We here at Blu Alliance have been taking this time to reflect, and process how we have all been impacted by the COVID-19 pandemic especially during this of year when the seasons are changing from Fall to Winter. This specific change in seasons brings about a rise in Seasonal Affective Disorder (SAD) which is more commonly known as Seasonal Depression. Today we are going to talk about SAD but first lets invite some science into the room of when to expect these weather changes!
According to the Almanac we are currently still in Fall season until December 20th with Winter season beginning on December 21st by following the astronomical season chart which is based on the position of the Earth in the relation to the sun. Typically many refer to the meteorological charting of the seasons which is based on the annual temperature cycle within the 12-month calendar year. The meteorological chart would have Fall start on on Sept. 1st and Winter starting on Dec. 1st. These changes in seasons are seen in our daily lives by observing lowering temperatures, and limited sunlight hours which affect the amount of time that people spend outside which has already been limited due to the COVID-19 pandemic. The limitation of sunlight with lowering temperatures, and lack of physical social interaction can amplify the symptoms that come with Seasonal Affective Disorder.
Seasonal Affective Disorder (SAD)
The American Psychiatric Association explain that the common symptoms of SAD include fatigue, even with too much sleep, and weight gain associated with overeating and carbohydrate cravings. SAD symptoms can vary from mild to severe and can include many symptoms similar to major depression, such as:
Feeling sad or having a depressed mood
Loss of interest or pleasure in activities once enjoyed
Changes in appetite; usually eating more, craving carbohydrates
Change in sleep; usually sleeping too much
Loss of energy or increased fatigue despite increased sleep hours
Increase in purposeless physical activity (e.g., inability to sit still, pacing, handwringing) or slowed movements or speech (these actions must be severe enough to be observable to others)
Feeling worthless or guilty
Difficulty thinking, concentrating, or making decisions
Thoughts of death or suicide
SAD may begin at any age, but it typically starts when a person is between ages 18 and 30.
If you, or someone you know is having suicidal thoughts you can call the National Suicide Prevention Lifeline which provides 24/7, free and confidential support for people in distress, prevention and crisis resources for you or your loved ones, and best practices for professionals. 1-800-273-8255.
Tips on how to Cope during SAD
Light Therapy
Yale Medicine recommends using Light Therapy devices to help treat those who are experiencing SAD for about 30 minutes every day before 8am if possible. These devices can be found at various retailers, but if one is trying to get things delivered to their home during this pandemic to limit physical interactions the light boxes are available on Amazon.
Virtual Meetups
Meeting up with friends and/or family virtually during this time of quarantining as certain areas in California are in lockdown due to rise of COVID-19 cases and lack of available ICU beds can be a safe alternative for socializing in our daily life. There are many ways to host virtually such as with applications like Zoom, Facetime, Google Meets, and Skype. Especially during this holiday season companies like Zoom are making their sessions limitless during specific times during the holiday period. Zoom is lifting their 40 minute limit during meetings from 10am ET December 30, 2020 to 6am ET January 2, 2021.
Intentional with Sunlight Exposure
The recent rise in COVID-19 cases, and now with lockdowns happening around California in an attempt to lower the spread of the virus to reduce hospitalizations this has led to many to stay inside. This has the outcome of reducing sunlight exposure which can amplify the symptoms of SAD so it is an important action to open up blinds during sunlight hours while at home and to be very intentional is making sure you are directly in the sunlight. If possible take walks either in your backyard/front yard, or where you are able to walk in a secluded area which allows for maintaining social distance so you can have sunlight exposure.
Staring or Continuing Your Therapy Journey
Going to professional psychotherapist to receive treatment, and support for SAD is a great way of taking care of oneself during this pandemic. Working with a therapist can help deconstruct the negative thinking patterns that can be associated with SAD, develop coping strategies, and solidify/create self care methods that will disrupt SAD symptoms that you are currently experiencing. During this pandemic many therapists offer teletherapy within their practice such as we do at Blu Alliance, and if you have medical insurance than inquiring to your provider about your policy can also direct you to a therapist that is within your provider network. Another great place to start looking for a therapist is within directories that feature therapists who work specifically within a certain population or focus on providing a sliding scale option within their network of therapists. Here are a few to check out.
Therapy for Black Girls – Therapy for Black Girls is an online space dedicated to encouraging the mental wellness of Black women and girls.
Therapy for Black Men – TherapyForBlackMen.org is a directory to help men of color in their search for a therapist. Using the directory, men can search by therapist location and specialization. Searching by location, the results will include the therapists near you and will display their credentials, location, and the issues they treat.
LatinxTherapy – Demystifying mental health stigmas in the Latinx community nationwide which includes a directory that has Latinx therapists.
InclusiveTherapists – Inclusive Therapists offers a safer, simpler way to find a culturally responsive, social justice-oriented therapist.
Open Path Collective – In partnership with licensed mental health clinicians in private practice throughout the fifty states, Open Path Psychotherapy Collective provides middle and lower-income level individuals, couples, families, and children with access to affordable psychotherapy and mental health education services.
"As Always Blu Specializes In You"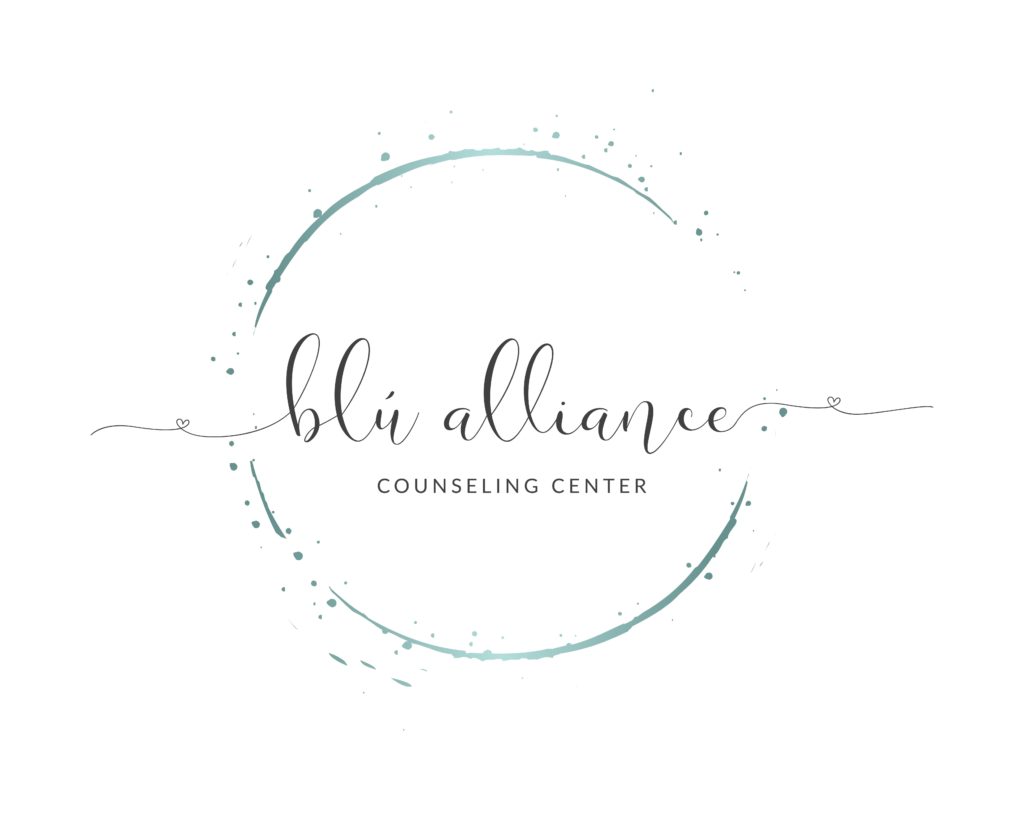 I am the Group Coordinator at Blu Alliance Counseling Center. I contribute to the Blu Alliance Blog where my focus is providing information about therapy in a way that is honest, and relatable. My educational background includes a BA in Psychology from Cal State Los Angeles, and an MA in Marriage and Family Therapy from Alliant International University.