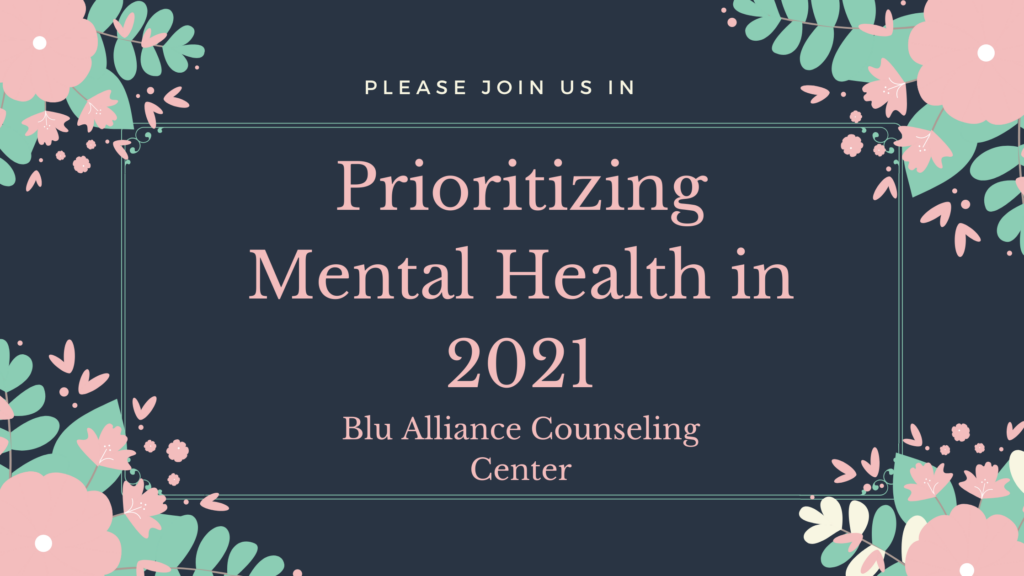 Hi everyone! In starting off this new year we here at Blu Alliance have been thinking about resolutions and goals that we all set for ourselves at the beginning of the new year. What came up again and again was what goals best reflect our intentions to take care of ourselves during a pandemic?
This question has a myriad of answers based on each persons life experience but what was generally a consensus was that mental health was a significant point of difficulty in taking care of when so many other concerns were so present and demanding attention. The reality we are experiencing during this pandemic is that mental health services has been overlooked on a worldwide scale. As 2020 has ended we can reflect on how our mental health has been throughout the experience during the COVID-19 pandemic. Many of us have been attempting moments of self care throughout quarantine and experiencing stay at home orders. The moments of self care have been well worthwhile attempts at coping with the systemic stressors that being in a pandemic has brought into our daily living. So as we reflect that was the year of 2020 and we are looking ahead at 2021 we can build upon or develop what works for us in allowing ourselves the ability to manage the stressors we are facing during this ongoing pandemic and in this we can find moments when we are able to thrive.
So we here at Blu Alliance have put together some tips and resources that can support you during this time to start off 2021 with an informed step toward taking care of your mental health.
Putting a Pause on Resolutions. The reason we are recommending that you put a pause on holding to or making any resolutions for 2021 is because due the continuous stressors many of us are facing during this time it can allow for feelings of shame or sadness if theses goals aren't met. Instead we follow what Andrea Brown, executive director of the Black Mental Health Alliance, has gone forward with in her organizations message which is to forgo posting about resolutions for 2021 and instead is encouraging people, particularly those in Black and other marginalized communities, to focus on self-care. People of color have not only been disproportionately affected by the events of 2020, she said, but are also historically unaccustomed to taking the time to care for themselves. In recognizing this we have included some self care ideas below.
Journaling. This is a very healthy and accessible way to have a moment of reflection with the events, and/or moments that are in need of being processed. This allows for us to make the experience tangible and supports our brain in making sense of all that occurred. It is also something we can do in various settings now that many of us have access to many devices that will allow us to continue our writings. Whether its with a notebook, diary, laptop or phones these devices allow us the versatility of where and when we can write out our experience.
Reaching out to Your Support Group. During the COVID-19 pandemic we have had to experience lockdowns, stay at home orders, and guidelines that for our own safety had us staying six feet apart from each other. This can be an isolating experience which can be difficult to manage especially as it is unprecedented during many of our lifetimes. So a great method to encourage the experience of socialization within and outside of household is to set up rituals. This can come in the form of having a weekly dinner with those you live with where everyone can sit together and share in their experiences such as having to either work or go to school from home.
For those outside of your home or pod you can start virtual rituals which can simulate the experience the meeting in person such as weekly video calls on a variety of platforms such as Zoom, Facebook Messenger, Google Meets, Skype and/or Facetime. There is also increasing the amount of phone calls or text messages we are sending to significant people in our life especially since the lockdowns and stay at home orders are a shared experience with those living in your area.
Making time to enjoy the Simple Things. Many people picture self care as having to look like an idyllic and picturesque moment that can be difficult to achieve especially if we are having to stay at home and sharing our living space which for most has also become or school/work space. Instead focusing on the simple things that bring us either a moment of peace, joy and/or happiness during this time of the pandemic. I know many of us at Blu Alliance have enjoyed streaming old movies and television shows as it brings back familiar feelings of safety and memories of times when we could all be together to enjoy the experience. There is also indulging in putting on music that you enjoy and being intentional with that time such as giving oneself thirty minutes to truly vibe out to songs we typically listened to on our commutes or in times we were waiting in lines. These experiences have been greatly reduced for many during this pandemic so being intentional about enjoying them.
Starting/Continuing Your Therapy Journey. As many people have struggled with their mental health one of the best methods is to seek a professional psychotherapist to receive treatment, and support in managing at times overwhelming thoughts and emotions that can make it difficult to function during our daily lives. During this pandemic many therapists offer teletherapy within their practice such as we do at Blu Alliance, and if you have medical insurance than inquiring to your provider about your policy can also direct you to a therapist that is within your provider network. Another great place to start looking for a therapist is within directories that feature therapists who work specifically within a certain population or focus on providing a sliding scale option within their network of therapists. Here are a few to check out.
Therapy for Black Girls – Therapy for Black Girls is an online space dedicated to encouraging the mental wellness of Black women and girls.
Therapy for Black Men – TherapyForBlackMen.org is a directory to help men of color in their search for a therapist. Using the directory, men can search by therapist location and specialization. Searching by location, the results will include the therapists near you and will display their credentials, location, and the issues they treat.
LatinxTherapy – Demystifying mental health stigmas in the Latinx community nationwide which includes a directory that has Latinx therapists.
InclusiveTherapists – Inclusive Therapists offers a safer, simpler way to find a culturally responsive, social justice-oriented therapist.
Open Path Collective – In partnership with licensed mental health clinicians in private practice throughout the fifty states, Open Path Psychotherapy Collective provides middle and lower-income level individuals, couples, families, and children with access to affordable psychotherapy and mental health education services.
"As Always Blu Specializes In You"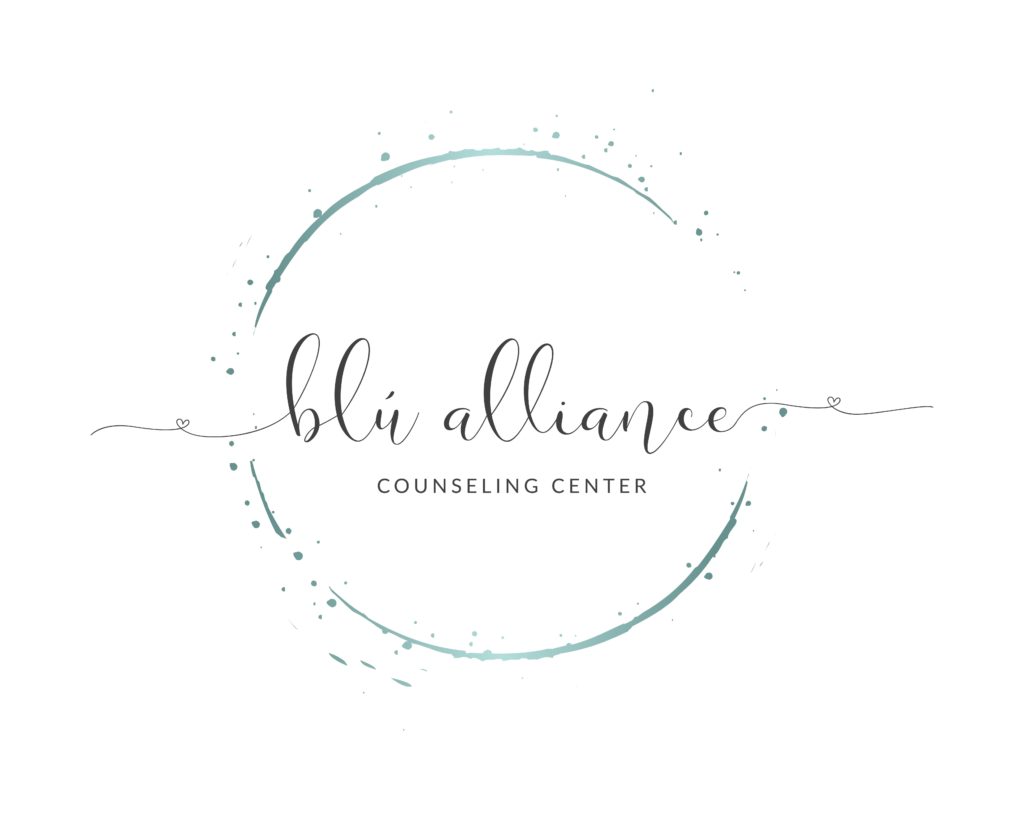 "As Always Blu Specializes In You"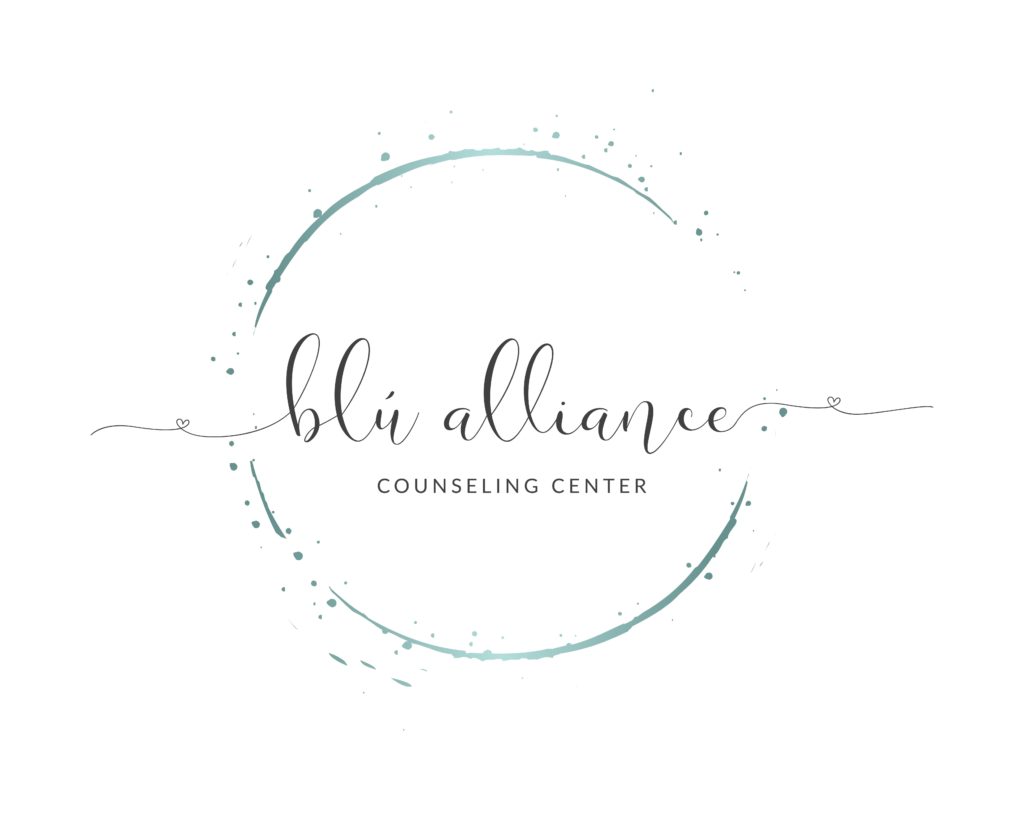 I am the Group Coordinator at Blu Alliance Counseling Center. I contribute to the Blu Alliance Blog where my focus is providing information about therapy in a way that is honest, and relatable. My educational background includes a BA in Psychology from Cal State Los Angeles, and an MA in Marriage and Family Therapy from Alliant International University.