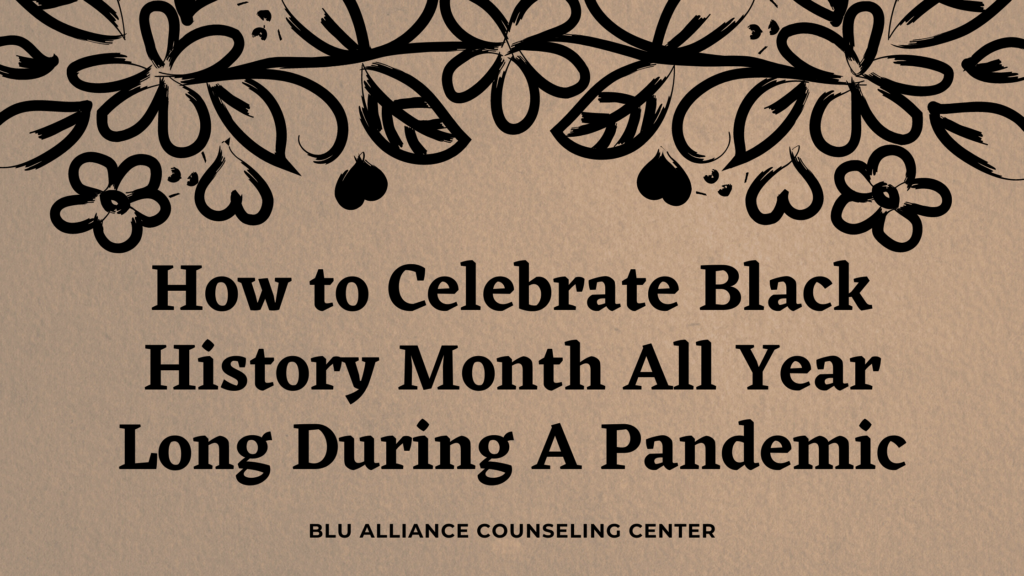 Hi everyone! We here at Blu Alliance wanted to discuss Black History Month including how it started but also how it has developed over the years in not only it's concept but how we celebrate it. Black History Month originally took a look at the historic achievement of African Americans in the United States within the month of February. Now with raising on social consciousness we are aware the history of Black people is global and those historic achievements should be celebrated year round. Black History month is also a time for those outside of the black community to reflect on how we can use our privilege and our resources to develop our allyship to fight racial injustice. So we here at Blu Alliance have included some resources and tips on how you can celebrate Black History Month all year round during a pandemic. Lets start with the beginnings of how Black History Month started!
Association for the Study of African American Life and History (ASALH) president Evelyn Brooks Higginbotham has described the origin of black history month and the reason why it is designated within the month of February. She also goes on to explain what it means today for the world not just our country I have included parts of her statement below with a link to read the full statement and resources found on ASALH website.
"Each year the question is asked: Why does Black History Month occur in February? The relevance of February goes back to 1926, when ASALH's founder Dr. Carter G. Woodson first established "Negro History Week" during the second week of February. And why that week?  Because it encompasses the birthdays of Abraham Lincoln and Frederick Douglass—both men being great American symbols of freedom. However, Woodson never confined Negro History to a week.  His life's work and the mission of ASALH since its founding in 1915 represent a living testimony to the year-round and year-after-year study of African American history.…
We also recognize that during the mid-1960s, and especially when college students demanded courses on African Americans and led protests demanding Black Studies Departments, there were calls for extending Negro History week into a monthlong celebration from such groups as the Pan-American/Pan-African Association in Washington DC and students at Kent State University in Ohio, and from local communities throughout America. ASALH, however, sought recognition from the federal government, in the belief that it was important for our nation to set aside the month of February in official observance of African Americans' contributions to the history of the United States and world.  The first official observance came in February 1976, from President Gerald Ford whose words established Black History Month in eloquent homage to Woodson and ASALH. He proclaimed: "IN THE Bicentennial year of our Independence, we can review with admiration the impressive contributions of black Americans to our national life….[T]o help highlight these achievements,  Dr. Carter G. Woodson founded the Association for the Study of Afro-American Life and History. We are grateful to him today for his initiative, and we are richer for the work of his organization." 
Ten years later in 1986, which was also the first year of the celebration of Martin Luther King, Jr.'s birthday as a national holiday, the U.S. Congress, in a joint resolution of the House and Senate, designated the month of February as "National Black History Month." The resolution authorized and requested President Ronald Reagan to issue a proclamation in observance. In 1986, the Presidential Proclamation 5443 noted that "the foremost purpose of Black History Month is to make all Americans aware of this struggle for freedom and equal opportunity."
Thus, let us think of Black History Month the way our nation honors its greatest moments and greatest people. Let us appreciate Black History Month in a similar way—as when our government sets aside a month or day, thereby giving it a special meaning for all Americans. No one should think that Black History is confined to the month of February, when evidence to the contrary appears everywhere and in every month."
Evelyn Brooks Higginbotham
2021 ASALH National President
This past year has we have seen the fight against racial injustice within our country all during a pandemic and many have asked themselves what they can do. The answer is developing/raising our racial consciousness and continuously developing our allyship to so we can take an active part in the furthering of progress. Black History Month is an opportune time to take part in virtual events, resources to therapy directories that are specific to connecting you to either a therapist who identifies as black and/or People of Color (POC), and to start/continue gathering materials that inform of us racial injustice then spreading that information to others around us.
The theme for 2021 Black History Month is The Black Family: Representation, Identity, and Diversity. We have included ASALH handout that further discusses the purpose and meaning behind the theme The Black Family: Representation, Identity and Diversity.
ASHLA-Black-History-Month-2021-Theme

We know that due to the COVID-19 pandemic many of us are staying home to keep other safe as well as supporting our frontline workers who are overwhelmed with the amount of medical support that is needed within their communities. So we here at Blu Alliance have included a list of virtual events you can attend that center on Black History Month, directories to therapist who identify as black and/or POC, and resources that will support you in developing your racial consciousness that will contribute to the lifelong work that is fighting against racial injustice and dismantling systemic racism.
Virtual Events
ASALH Virtual Events (February 16 – February 28 2021)
Online via YouTube
TUESDAY THE 16
Evelyn Brooks Higginbotham, ASALH National President and Music from the HBCU Experience
Online
In celebration of Black History Month, The HISTORY® Channel is launching a special extension of its award-winning "Save Our History" campaign by spotlighting everyday heroes whose contributions have impacted our […] SATURDAY THE 20TH
February 20 @ 1:00 pm – 3:00 pm EST
The Black History Month Festival in 2021 is proud to feature a conversation between ASALH's national president Evelyn Brooks Higginbotham and Henry Louis Gates, Jr., who will share his thoughts and motivations in popularizing Black History through the heritage of African American families and communities and their search for roots.
February 24 @ 6:30 pm EST
ASALH TV
This event will feature a panel discussion featuring divers who seek to preserve the heritage of Black people through discovering and investigating wreckages of slave ships and salvaging artifacts SUN28
February 28 @ 12:00 pm – 2:00 pm EST
ASALH TV
Prince George's County Truth Branch and Maple Springs Baptist Church Cultural Education Experience Ministry (CEEM) host a joint ASALH Branch program on the Black Family.
February 28 @ 7:00 pm – 8:00 pm EST
Online via YouTube
ASALH and PBS Books partner in presenting the final program of the 2021 Black History Month Festival , featuring renown author Ngugi Wa Thiong'o, author of The Perfect Nine: The Epic of Gĩkũyũ and Mũmbi , in a conversation with retired Howard University Professor, Nubia Kai and Sundiata Keita Cha-Jua, Associate Professor of History and African American Studies at the University of Illinois, Champaign-Urbana.
African American History Month (Gov) Virtual Events (February 16 – February 28 2021)
Historical Reenactor
Young Learners Program – Meet Harriet Tubman
Harriet Tubman is portrayed by Daisy Century, a talented teacher and inspirational actor with American Historical Theatre. Harriet Tubman's indomitable spirit, valor, and fearless actions as an abolitionist, Union nurse and spy, suffragist, and humanitarian continue to inspire children and adults today. A question-and-answer session with Harriet Tubman will follow the presentation.
View on YouTube
(National Archives)
Book Talk – Online
February 18
Giants of Racial Justice
In an event celebrating African American History Month, Peniel E. Joseph ("The Sword and the Shield") and Tamara Payne ("The Dead Are Arising") will discuss their books on Malcolm X and Martin Luther King Jr. with NPR TV Critic Eric Deggans. This event will be premiered on Facebook and YouTube and on the Library of Congress website.
(Library of Congress)
Lecture – Online
February 25
On the Road with Jason Reynolds
National Ambassador for Young People's Literature Jason Reynolds will discuss his ambassadorship, including his recent "GRAB THE MIC: Tell Your Story" virtual tour, with Librarian of Congress Carla Hayden. Through his platform, "GRAB THE MIC: Tell Your Story," Reynolds has directed his focus as ambassador by empowering students to embrace and share their own personal stories. This event will be premiered on Facebook and YouTube and on the Library of Congress website.
(Library of Congress)
Smithsonian's National Museum of African American History and Culture – February 16 – 28 2021
African Americans In STEM Wikipedia Edit-a-Thon
Feb. 21–Feb. 27; kickoff Feb. 21 from 12 p.m.–3 p.m. ET
In collaboration with blackcomputeHER, the museum celebrates National Engineering Week with the African Americans in STEM Wikipedia Edit-a-Thon. Participants will create and edit Wikipedia pages for African American STEM professionals highlighting the impacts on their communities, nation and the world. The creation and editing of Wikipedia pages will benefit K–12 students and teachers by sharing the narratives of African American STEM professionals, past and present. Participants should create a Wikipedia account before the start of the Edit-a-Thon. Training will be provided for new editors during the kickoff event. Q&A sessions will be available each day for those participants looking to make edits during the week. Admission is free; however, registration is required at https://nmaahc.si.edu/events/upcoming.
Historically Speaking: COVID-19 and the Economy
Tuesday, Feb. 23; 7 p.m. to 8 p.m. ET
In this program moderated by Michael Fletcher, senior writer at ESPN's Undefeated, panelists will focus on how the COVID-19 pandemic has affected the economy and the African American community. Panelists Michelle Singletary, personal finance columnist at the Washington Post, and Algernon Austin, senior researcher at the Thurgood Marshall Institute, will discuss this economic issue and how the community can prevail with critical interventions. Admission is free; however, registration is required at https://nmaahc.si.edu/events/upcoming.
NMAAHC's Newest Online Exhibition: "Pauli Murray's Proud Shoes: A Classic in African American Genealogy"
This inspirational exhibition, formerly only available to the public through a visit to the museum, has now gone digital. Pioneering lawyer, Episcopal priest and activist, Pauli Murray (1910–1985), is the author of a major African American genealogy work, Proud Shoes: The Story of an American Family. Released 20 years before Alex Haley's Roots, her book is regarded as an early but often overlooked exploration into ancestral connection. In the book, Murray dissects the racial and social dynamics between the union of a free black family from the North and a mixed-race family in the South. The online exhibition features an interactive story map with detailed documents, photos and video of Murray's life and her role as a member of the Fitzgerald family, fighting for freedom and justice in the South and beyond. This exhibition is available for viewing at https://nmaahc.si.edu/proud-shoes.
Literary Resources
New York Magazine has released a list of 7 Anti-Racist Books Recommended by Educators and Activists . These books can support you in your journey to start/continue your journey on identifying white privilege, raising your racial consciousness, and identifying how racism and misogyny intersect throughout history.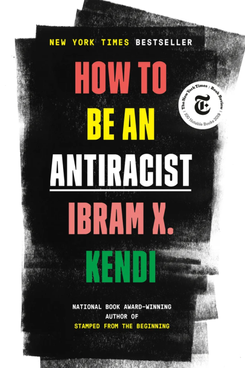 How to Be Anti-Racist by Ibram X. Kendi$27
Historian and New York Times best-selling author Ibram X. Kendi uses a mix of personal experiences, history, and science to show how a person can go from being racist to anti-racist, and how we can all build a new anti-racist society. Kendi's book is at the top of almost every list we've seen.
Recommended by: writers Ijeoma Oluo (see below) and Robin DiAngelo, Liz Kleinrock of Teach and Transform, The Lit Bar Bookshop in the Bronx, Mahogany Books in Washington D.C., Sisters Uptown Bookstore in Washington Heights, and activists Tatiana Mac, Sarah Sophie Flicker, and Alyssa Klein. $27 AT SANKOFA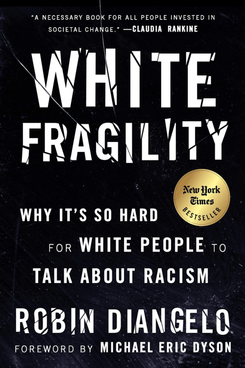 White Fragility by Robin Diangelo$16
In her book White Fragility, anti-racism educator Robin Diangelo examines how white defensive responses to conversations about race and racism reinforce inequality and prevent meaningful dialogue. She then offers ways white people can work against white fragility to engage in more constructive ways.
Recommended by: the Antiracist Research and Policy Center at American University in Washington D.C., Sisters Uptown Bookstore, and numerous activists and anti-racist organizations.$16 AT CAFE CON LIBROS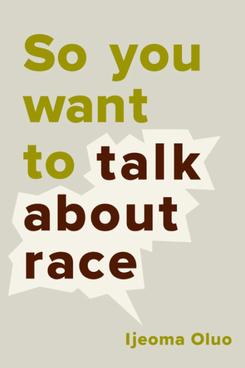 So You Want to Talk About Race by Ijeoma Oluo$17
Ijeomo Oluo's New York Times best seller shows people of all races how to have constructive and useful conversations about race in America. It answers questions about confronting friends and family members while providing a comprehensive education on this country's racist heritage.
Recommended by: Oluo's book has been recommended by too many educators, activists, and writers to count, but some notable mentions come from anti-racist educators Britt Hawthorne and Kleinrock, activists Mac, Flicker, and Klein, The Lit Bar, and Harriett's Bookshop in Philadelphia.$17 AT MAHOGANY BOOKS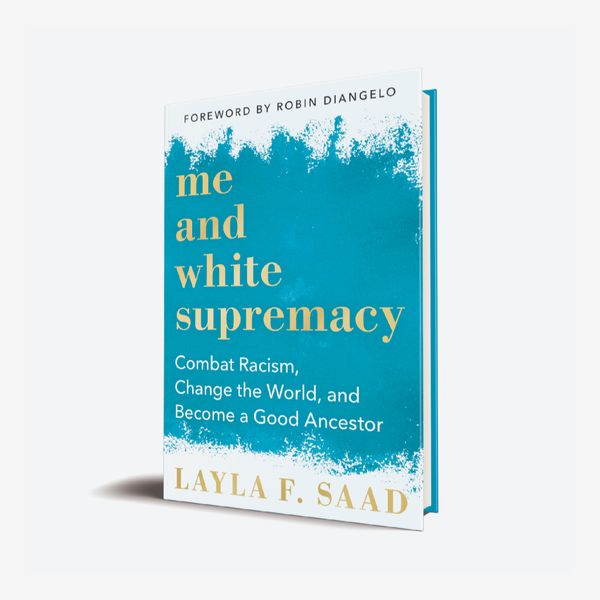 Me and White Supremacy by Layla F. Saad$26
What started as an Instagram challenge and a downloadable anti-racist workbook encouraging people to examine their own privilege and racist behaviors now comes in book form with historical context, expanded definitions, and more resources. It has been widely recommended for white people who want to make change but don't know where to start.
Recommended by: Flicker and Klein put it on their Google doc of anti-racism resources, as did anti-racist educator Joe Truss of Culturally Responsive Leadership and Harriett's Bookshop.$26 AT MAHOGANY BOOKS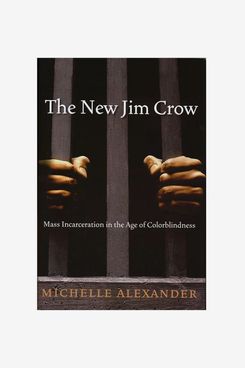 The New Jim Crow by Michelle Alexander$20
Michelle Alexander's award winning book delves into mass incarceration and the truth about the United States' thriving racial caste system. Ibram X. Kendi describes The New Jim Crow as "the spark that would eventually light the fire of Black Lives Matter."
Recommended by: Kendi, Truss, Flicker and Klein, Mac, and The Lit Bar.$20 AT SANKOFA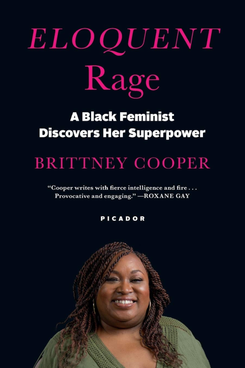 Eloquent Rage: A Black Feminist Discovers Her Superpower by Brittany Cooper$17$18 now 6% off
Author and professor of Gender and Africana Studies at Rutgers University, Brittney Cooper uses her own experience to talk about the power of black female rage and how it can drive revolution and change the world.
Recommended by: Roxane Gay, Rebecca Solnit, Flicker and Klein, Strategist writer Tembe Denton-Hurst who included it in her Black Feminist Book List on Bookshop, and Harriett's Bookshop.$17 AT THE LIT BAR VIA BOOKSHOP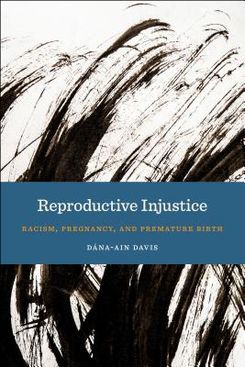 Reproductive Injustice: Racism, Pregnancy, and Premature Birth by Dána-Ain Davis$30
Dána-Ain Davis looks into why black women have higher rates of premature birth and higher maternal death rates than other women in America. She places racial differences in birth outcomes into a historical context, revealing that ideas about reproduction and race today have been influenced by the legacy of ideas dating back to slavery.
Recommended by: Strategist writer Tembe Denton-Hurst who included it in her Black Feminist Book List on Bookshop$30 AT BOOKSHOP
7 Books About Race to Read to Your Kids (New York Magazine) has been released so you can start or continue the conversation about race with a child in your life. It was created with recommendations from anti-racist educators and organizations, and black-owned bookstores (which we recommend visiting online when you're ready to purchase).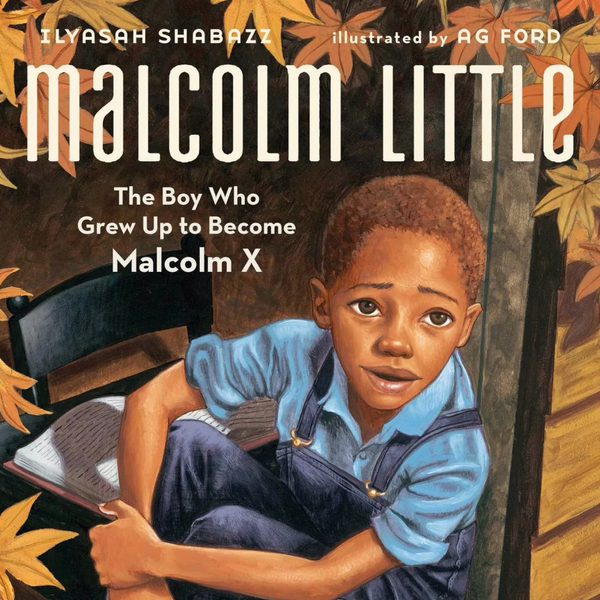 Malcolm Little: The Boy Who Grew Up to Become Malcolm X by Ilyasah Shabazz$19
This book, written by Malcolm X's daughter, educator, activist, and motivational speaker Ilyasah Shabazz, tells the childhood story of Malcolm X and how racism and the love of family shaped his life.
Recommended by: anti-racist educational organization Embrace Race.$19 AT SANKOFA$18 AT HAKIM'S BOOKSTORE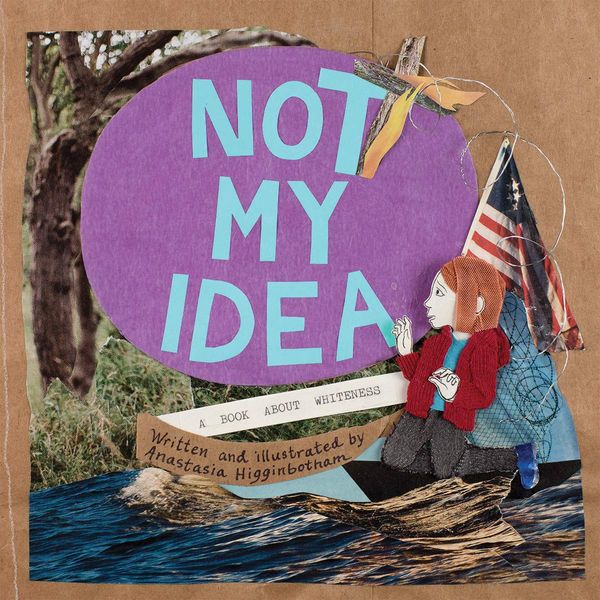 Not My Idea: A Book About Whiteness, Anastasia Higginbotham$19
This picture book about a white child who sees the news report of a police killing of a black man offers an opportunity for white parents to discuss racism and police brutality with their children.
Recommended by: Kleinrock on her social justice reading list for kids.$19 AT CAFE CON LIBROShttps://265cb54c83f8ea77b1c77d26bd0dada3.safeframe.googlesyndication.com/safeframe/1-0-37/html/container.html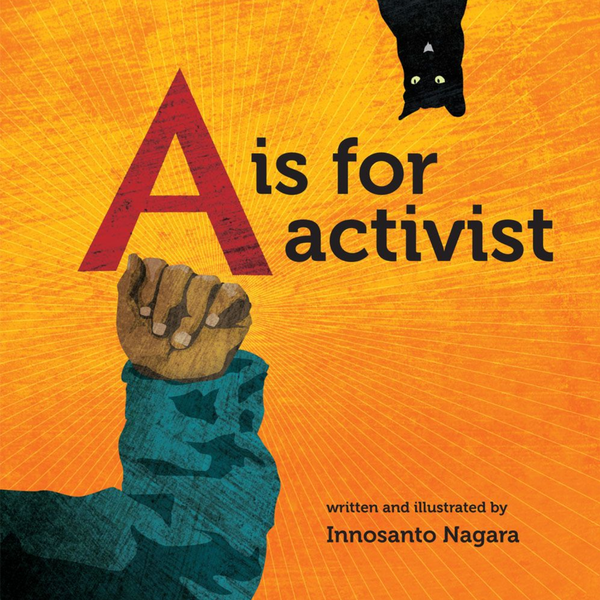 A Is for Activist$10$12 now 17% off
Innosanto Nagara's ABC board book infuses the alphabet with pictures and rhyming stories about fighting for social justice, environmental justice, civil rights, LGBTQ rights, and what it means to be an ally.
Recommended by: Kleinrock, educator Brittany Smith, who also recommends supporting Newark bookstore Source of Knowledge, author Julia Alvarez, and Tomas Moniz, writer-editor of Rad Dad, a zine on radical parenting.$10 AT AMAZON$12 AT MOON PALACE BOOKS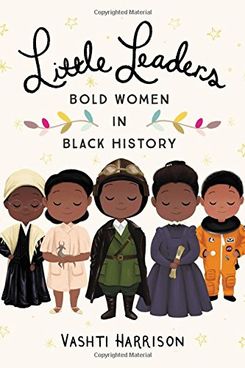 Little Leaders: Bold Women in Black History$17
This illustrated book tells the true stories of 40 trailblazing black women in American history. From writers to astronauts to activists, each biography shows the ways in which these women took a stand against a world that didn't accept them.
Recommended by: Embrace Race's list of anti-racist children's books.$17 AT SANKOFA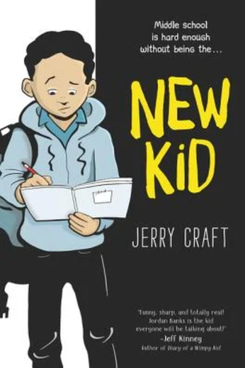 New Kid by Jerry Craft$12$13 now 8% off
This graphic novel is a Newbery Medal and Coretta Scott King Book Award winner. It tells the story of an African-American boy from Washington Heights who transfers to a private, predominantly white middle school in seventh grade.
Recommended by: Embrace Race.$12 AT THE LIT BAR VIA BOOKSHOP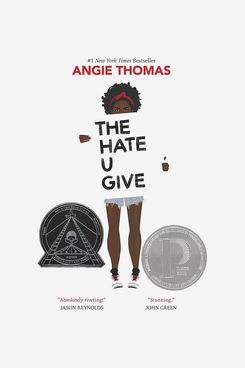 The Hate You Give by Angie Thomas$19
For readers in eighth grade and above, The Hate You Give tells the story of 16-year-old Starr Carter who witnesses the fatal shooting of her childhood best friend at the hands of the police and how she deals with the aftermath of his death.
Recommended by: Both the book and the movie have been widely recommended for teens and tweens as well as adults. It appears on lists from Truss and The Lit. Bar.$19 AT SANKOFA
Therapeutic Resources
Here are some therapist directories that specifically connect the individual to a therapist who identify as black and we also included directories that offer a sliding scale which includes therapists who are People of Color (POC).
Therapy for Black Girls – Therapy for Black Girls is an online space dedicated to encouraging the mental wellness of Black women and girls.
Therapy for Black Men – TherapyForBlackMen.org is a directory to help men of color in their search for a therapist. Using the directory, men can search by therapist location and specialization. Searching by location, the results will include the therapists near you and will display their credentials, location, and the issues they treat.
LatinxTherapy – Demystifying mental health stigmas in the Latinx community nationwide which includes a directory that has Latinx therapists.
InclusiveTherapists – Inclusive Therapists offers a safer, simpler way to find a culturally responsive, social justice-oriented therapist.
Open Path Collective – In partnership with licensed mental health clinicians in private practice throughout the fifty states, Open Path Psychotherapy Collective provides middle and lower-income level individuals, couples, families, and children with access to affordable psychotherapy and mental health education services.
"As Always Blu Specializes In You"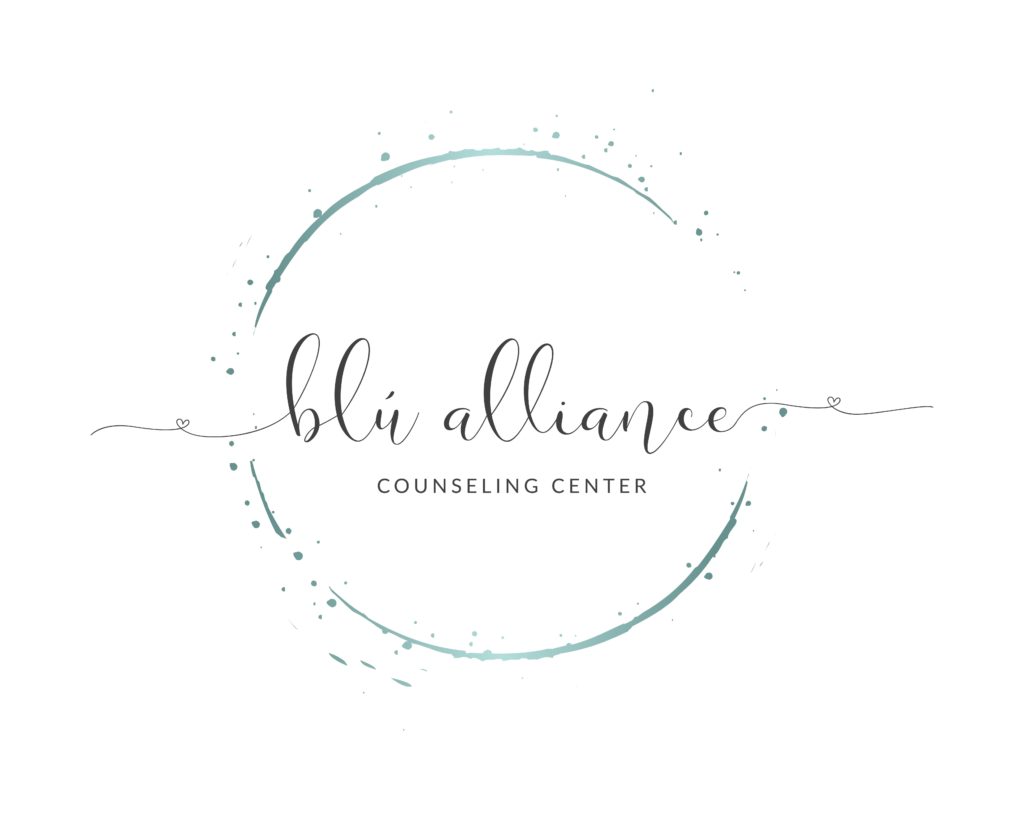 "As Always Blu Specializes In You"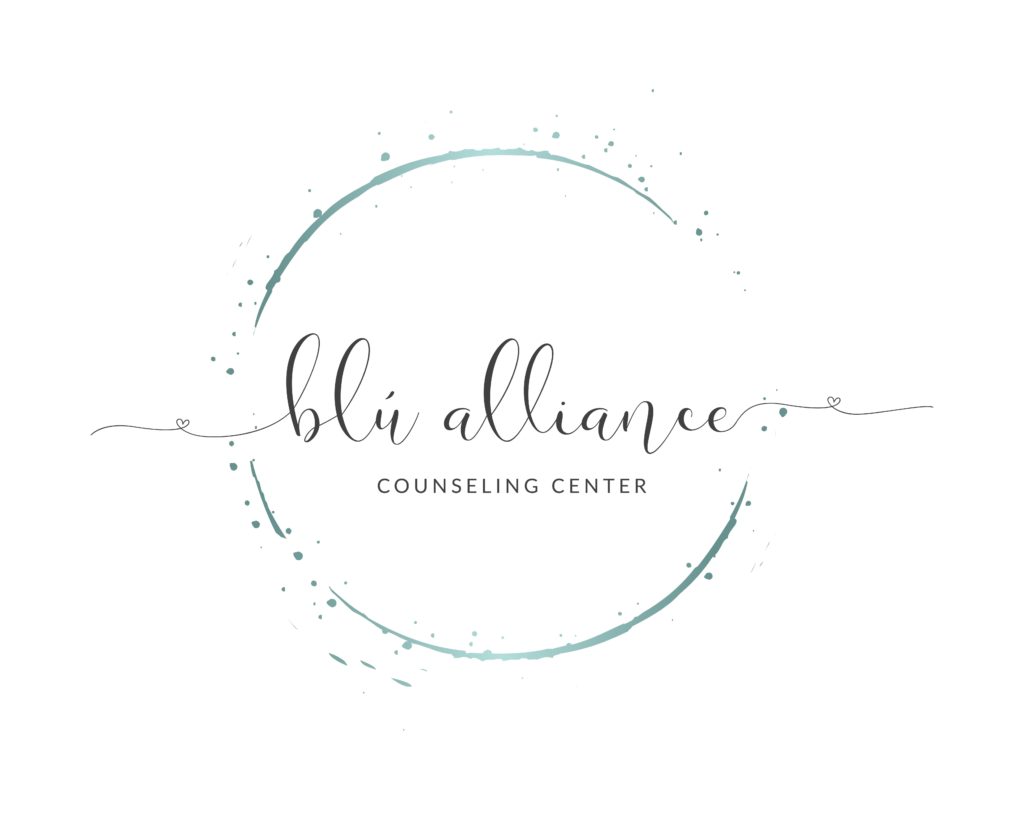 I am the Group Coordinator at Blu Alliance Counseling Center. I contribute to the Blu Alliance Blog where my focus is providing information about therapy in a way that is honest, and relatable. My educational background includes a BA in Psychology from Cal State Los Angeles, and an MA in Marriage and Family Therapy from Alliant International University.