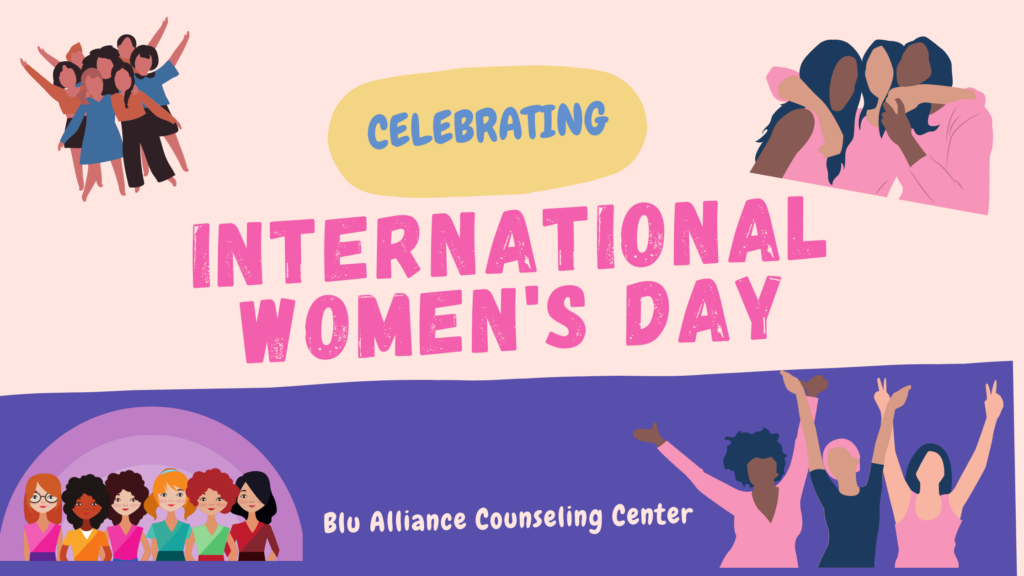 Hi everyone! We here at Blu Alliance wanted to take today to celebrate International Women's Day as it is a moment to reflect, celebrate, and learn about the global accomplishments women have had throughout history and today. To start off our celebration of this amazing event we will discuss the purpose International Women's Day (IWD) in regards to it's global mission and also what it has designated for this years theme during IWD celebration.
What is International Women's Day About?
First let's go into what International Women's Day is about. IWD describes the event as a global day celebrating the social, economic, cultural and political achievements of women. The day also marks a call to action for accelerating gender parity. Significant activity is witnessed worldwide as groups come together to celebrate women's achievements or rally for women's equality. 
Marked annually on March 8th, International Women's Day (IWD) is one of the most important days of the year to:
celebrate women's achievements
raise awareness about women's equality
lobby for accelerated gender parity
fundraise for female-focused charities

What's the theme for International Women's Day?
The campaign theme for International Women's Day 2021 is 'Choose To Challenge'. A challenged world is an alert world. And from challenge comes change. So let's all #ChooseToChallenge.
The IWD has posted the video below which is a passionate call to action and description of why to participate in #ChoosetoChallenge. I found it to be very moving and I invite you to watch it as we have included it down below. Enjoy!
Joining the #ChoosetoChallenge can be done in a variety of ways. One of these ways offered by the IWD is by taking selfies with cards curated by IWD which you can co-logo (add your own logo) to. We here at Blu Alliance have co-logoed the IWD's premade cards to show our support and alliance with the IWD's mission of global equality. This can be found below!
IWD2021-BACC-ChooseToChallenge-SelfieCards-all

What colors symbolize International Women's Day?
Purple, green and white are the colors of International Women's Day. Purple signifies justice and dignity. Green symbolizes hope. White represents purity, albeit a controversial concept. The colors originated from the Women's Social and Political Union (WSPU) in the UK in 1908.
Who can support International Women's Day?
International Women's Day is not country, group, nor organization specific. No one government, NGO, charity, corporation, academic institution, women's network, or media hub is solely responsible for International Women's Day. The day belongs to all groups collectively everywhere. Gloria Steinem, world-renowned feminist, journalist and activist once explained "The story of women's struggle for equality belongs to no single feminist, nor to any one organization, but to the collective efforts of all who care about human rights."  So make International Women's Day your day and do what you can to truly make a positive difference for women.
What does the IWD online presence aim to do?
The purpose of the International Women's Day website is to support the supporters, and in doing so it provides a platform to help forge positive change for women.
Whether hosting an event, running a campaign, launching an initiative, reporting on achievement, donating to a female-focused charity, or more – there are many ways groups and individuals can mark International Women's Day.
Three central beliefs underpin and guide the purpose and provisions of the International Women's Day website:
identifying, celebrating and increasing visibility of women's achievements can help forge equality
strategic collaborations based on a foundation of shared purpose, trust and appreciation can impact positive change for women
worldwide awareness raising via meaningful narratives, resources and activity can help combat gender bias and discrimination to accelerate gender parity
History of International Women's Day
The IWD has offers a great timeline of how International Women's Day started which can be found here. A little history before we go and offer some more resources is that IWD started in the early 1900's which the march of 15,000 women in New York City demanding better pay, better hours, and voting rights. In 1975 IWD was celebrated for the first time by the United Nations which led in 1977 the General Assembly adopting a resolution proclaiming United Nations Day for Women's Rights and Intonational Peace to be observed any day of the year by the Member States. In 2001 internationalwomensday.com platform was launched to spring the world back into action and raise energy for the day to celebrate and make visible the achievement so f women and call for gender parity. The themes launched over the years include #ChooseToChallenge, #EachforEqual, #BalanceforBetter, #PressforProgress, #BeBoldforChange, #PledgeforParity, #MakeItHappen, #TheGenderAgenda and more
In 2011 there was a 100 year celebration from the first IWD event held in 1911 in Austria, Denmark, Germany and Switzerland. In the U.S. Barack Obama proclaimed March 2011 to be Women's History Month. Then the incredible Hillary Clinton launched the 100 Women Initiative: Empowering Women and Girls through International Exchanges". Which brings us to today where many countries celebrate International Women's Day including Afghanistan, Armenia, Azerbaijan, Belarus, Burkina Faso, Cambodia, China (for women only), Cuba, Georgia, Guinea-Bissau, Eritrea, Kazakhstan, Kyrgyzstan, Laos, Madagascar (for women only), Moldova, Mongolia, Montenegro, Nepal (for women only), Russia, Tajikistan, Turkmenistan, Uganda, Ukraine, Uzbekistan, Vietnam and Zambia. Google has devoted a doodle on March 8th for quite a few years to commemorate IWD. So lets continue this celebration of women's achievement today, this month, and all year long!
Mental Health Resources
Here are some therapeutic directories that offer sliding scale based fees and/or a focus on female clinicians who are also POC. Taking care of ones mental health is vitally important in the fight for women's equality so checking in with a mental health provider can offer support and a safe place on your journey.
Therapy for Black Girls – Therapy for Black Girls is an online space dedicated to encouraging the mental wellness of Black women and girls.
LatinxTherapy – Demystifying mental health stigmas in the Latinx community nationwide which includes a directory that has Latinx therapists.
InclusiveTherapists – Inclusive Therapists offers a safer, simpler way to find a culturally responsive, social justice-oriented therapist.
Open Path Collective – In partnership with licensed mental health clinicians in private practice throughout the fifty states, Open Path Psychotherapy Collective provides middle and lower-income level individuals, couples, families, and children with access to affordable psychotherapy and mental health education services.
"As Always Blu Specializes In You"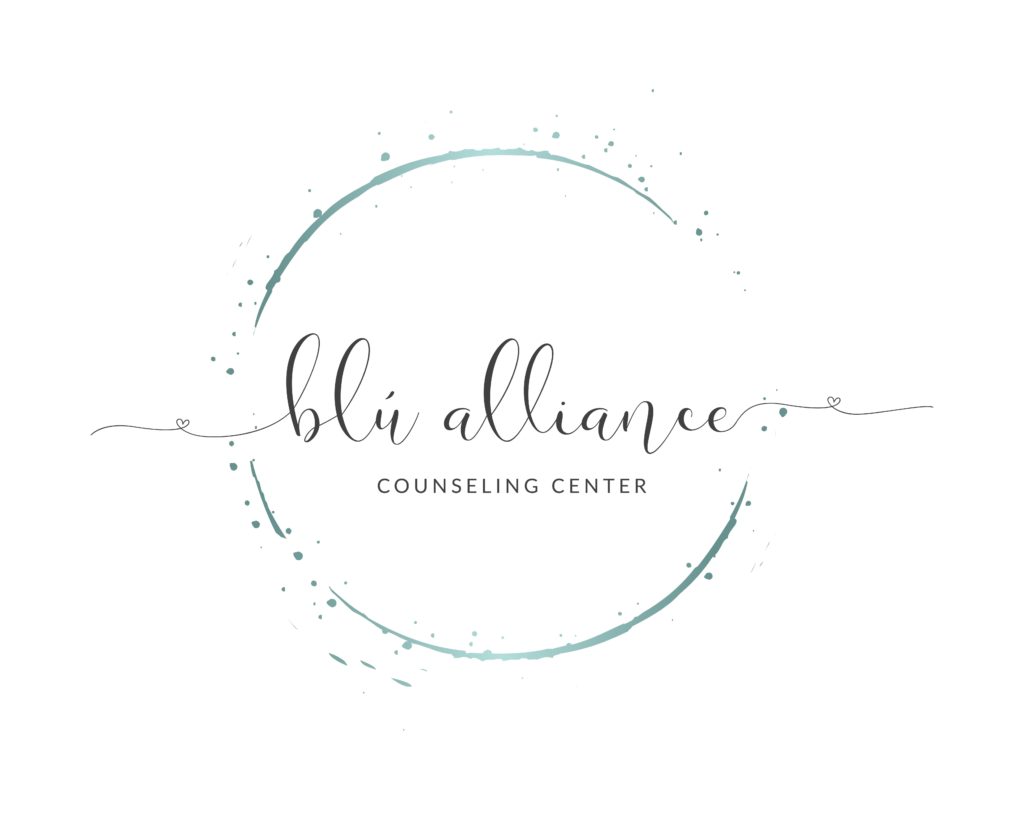 I am the Group Coordinator at Blu Alliance Counseling Center. I contribute to the Blu Alliance Blog where my focus is providing information about therapy in a way that is honest, and relatable. My educational background includes a BA in Psychology from Cal State Los Angeles, and an MA in Marriage and Family Therapy from Alliant International University.