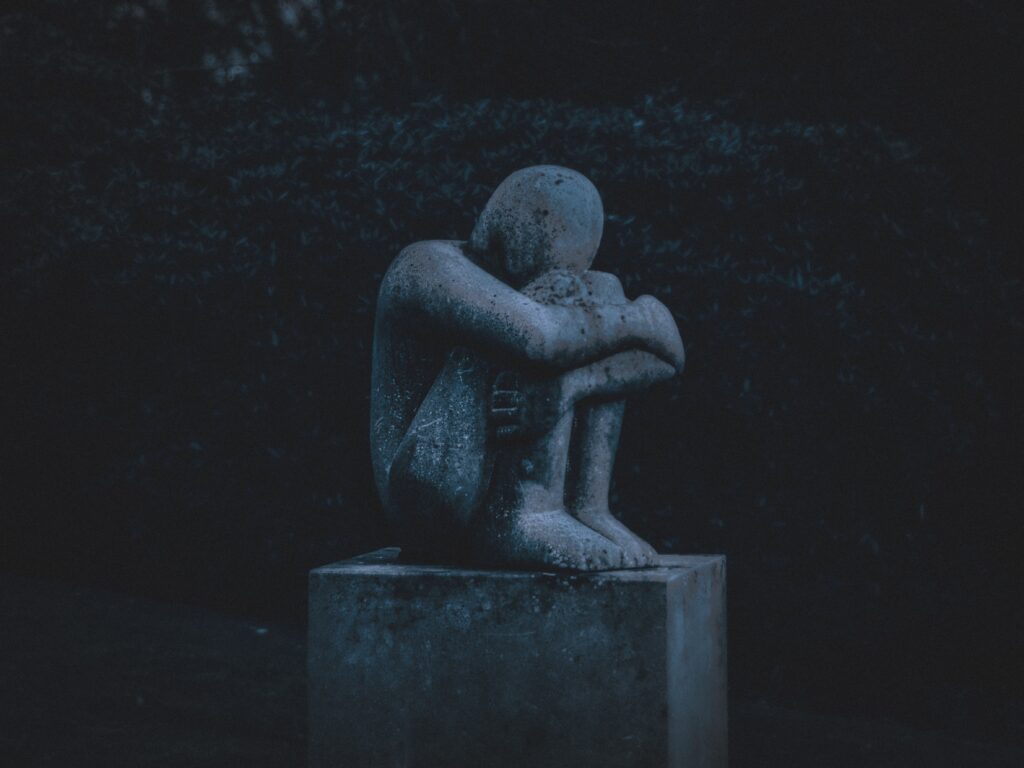 Hi Everyone! This week were are going to talk about grief. What it looks like in a world going through a pandemic, how it affects us, and what we can do manage. In 2020 there have many great losses for so many people around the world. Many of us have lost job security, access to social activities like being in large groups, losing loved ones, and the feeling of safety that is being threatened by a virus. All these changes, and losses can bring up feelings of grief because grief isn't solely dedicated to the death of loved one it truly is a process of going through a significant loss or trauma. So we at Blu Alliance wanted to provide information about the grieving process, and resources that you can access when you are feeling the need for support.
Denial
Anger
Bargaining
Depression
Acceptance
The five stages of grief are how we cope with the loss. Its like a roadmap of what to expect, and to understand what we are going through when we are experiencing a significant loss, or trauma. The stages aren't set up to be linear so they don't go in a specific order. There is no correct way to experience grief we just have to allow ourselves to be authentic to what our mind, body, and souls are reacting to. In the wake of COVID-19 there have been stay-at-home orders, closing of theme parks, restrictions on air travel, and requirements to wear masks. These have all been necessary actions to keep the public safe but that doesn't negate the fact that these new realities are a loss for those who did enjoy going to big public spaces, social gatherings, traveling, and etc…
Here are some resources, and tips to support you while you go through the grieving process.
The CDC recommends when coping with feelings of grief of a loved one you can connect with other people, create memories or rituals, or ask for help from others.
Connecting with other people

Invite people to call you or host conference calls with family members and friends to stay connected.
Ask family and friends to share stories and pictures with you via mailed letters, email, phone, or video chat or via apps or social media that allow groups to share with each other (e.g., group chat, group messaging, Facebook).
Coordinate a date and time for family and friends to honor your loved one by reciting a selected poem, spiritual reading, or prayer within their own households.

Creating memories or rituals.

Develop a virtual memory book, blog, or webpage to remember your loved one, and ask family and friends to contribute their memories and stories.
Take part in an activity, such as planting a tree or preparing a favorite meal, that has significance to you and the loved one who died.

Asking for help from others

Seek out grief counseling or mental health services, support groups, or hotlines, especially those that can be offered over the phone or online.
Seek spiritual support from faith-based organizations, including your religious leaders and congregations, if applicable.
Seek support from other trusted community leaders and friends.
For Other Types of Loss or Change the CDC recommends you can take steps such as to acknowledge your losses/your feelings of grief, consider developing new rituals, and attempt to stay in the present.
Acknowledge your losses and your feelings of grief.

Find ways to express your grief. Some people express grief and find comfort through art, gardening, writing, talking to friends or family, cooking, music, gardening or other creative practices.

Consider developing new rituals in your daily routine to stay connected with your loved ones to replace those that have been lost.

People who live together may consider playing board games and exercising together outdoors.
People who live alone or are separated from their loved ones may consider interacting through phone calls and apps that allow for playing games together virtually.

If you are worried about future losses, try to stay in the present and focus on aspects of your life that you have control over right now.
The world is changing, and for many of us this includes having our children home on a constant basis experiencing these losses like not being able to attend classes with their friends, visit other peoples homes, and attend social events geared toward them. The CDC discusses how children may show grief differently than adults.
Children may have a particularly hard time understanding and coping with the loss of a loved one. Sometimes children appear sad and talk about missing the person or act out. Other times, they play, interact with friends, and do their usual activities. As a result of measures taken to limit the spread of COVID-19, they may also grieve over loss of routines such as going to school and playing with friends. Parents and other caregivers play an important role in helping children process their grief.
To support a child who may be experiencing grief:
Ask questions to determine the child's emotional state and better understand their perceptions of the event.
Give children permission to grieve by allowing time for children to talk or to express thoughts or feelings in creative ways.
Provide age and developmentally appropriate answers.
Practice calming and coping strategies with your child.
Take care of yourself and model coping strategies for your child.
Maintain routines as much as possible.
Spend time with your child, reading, coloring, or doing other activities they enjoy.
Signs that children may need additional assistance include changes in their behavior (such as acting out, not interested in daily activities, changes in eating and sleeping habits, persistent anxiety, sadness, or depression). Speak to your child's healthcare provider if troubling reactions seem to go on too long, interfere with school or relationships with friends or family, or if you are unsure of or concerned about how your child is doing.
The SAMHSA National Helpline is 1-800-662-HELP (4357), (also known as the Treatment Referral Routing Service) or TTY: 1-800-487-4889 is a confidential, free, 24-hour-a-day, 365-day-a-year, information service, in English and Spanish, for individuals and family members facing mental and/or substance use disorders. This service provides referrals to local treatment facilities, support groups, and community-based organizations. Callers can also order free publications and other information.
The organization does all it can all help prevent suicide. The Lifeline provides 24/7, free and confidential support for people in distress, prevention and crisis resources for you or your loved ones, and best practices for professionals. The Lifeline can be reached at 1-800-273-8255
"As Always Blu Specializes In You"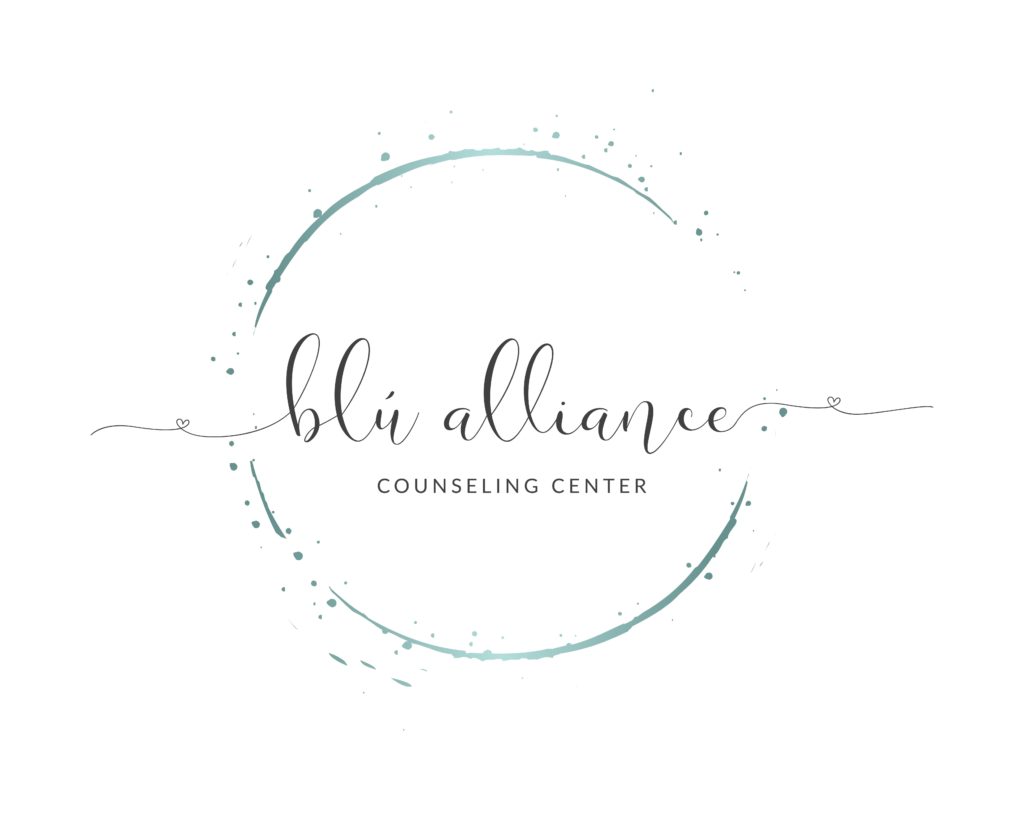 I am the Group Coordinator at Blu Alliance Counseling Center. I contribute to the Blu Alliance Blog where my focus is providing information about therapy in a way that is honest, and relatable. My educational background includes a BA in Psychology from Cal State Los Angeles, and an MA in Marriage and Family Therapy from Alliant International University.