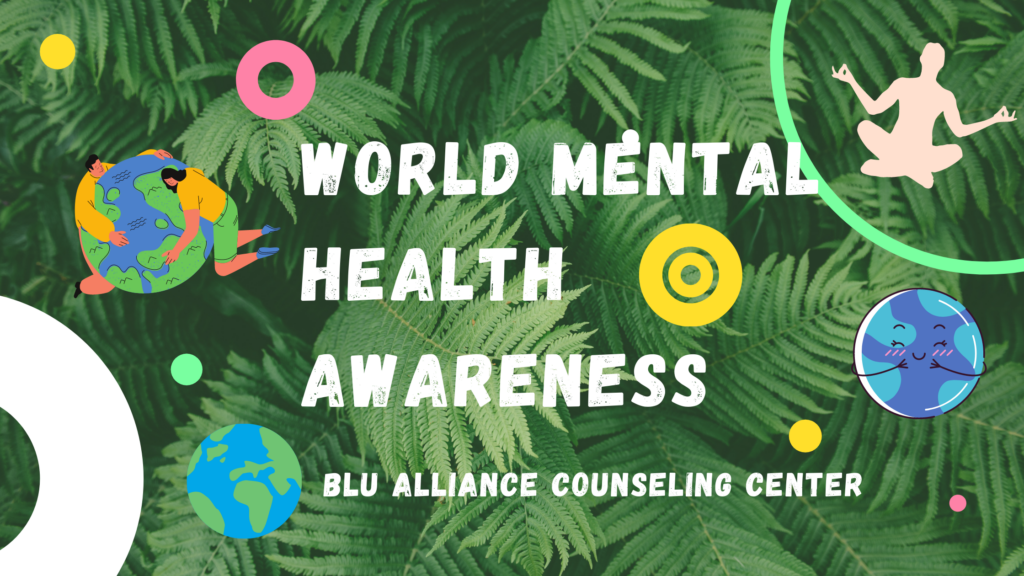 Hi everyone! This week we at Blu Alliance are celebrating World Mental Health Day which the World Health Organization (WHO) with partner organizations, United for Global Mental Health and the World Federation for Mental Health, is calling for a massive increase in investment in regards to mental health. The COVID-19 pandemic has affected billions of people around the world with mental health services not only getting interrupted due to lack of access, but investments into telehealth equipment/training being needed. So many mental health services around the world were disrupted by the pandemic with the need for services rising now more than ever. Financial, personal, and social changes that were out of our control have been happening since the COVID-19 pandemic has started with precautions related to social distancing being taken to keep the public safe.
These changes in how we as a society attend school, go to our doctors visits, and attend our therapy sessions has taken a move toward being virtual to keep all parties safe. The investment into mental health services is an issue that is being challenged across the globe with the WHO working on making sure that there is promotion, prevention, and care provided to populations that are being severely impacted by the COVID-19 pandemic. The lack of funding has been an issue the WHO has been trying to correct for many years before the COVID-19 pandemic started its impact, but since then the need for mental health services has risen due to the amount of stressors that have come with this new reality. These stressors include the loss of jobs, reduction in hours of work, having to do school/work from home.
There's been a need for modifications of peoples coping skills that were based on doing activities that allowed for big crowds, and traveling since so many of the issues the pandemic has raised the primary being that situations where there are a lot of people put many in danger of spreading the virus. How do we manage these stressors, learn new coping skills, and learn to thrive when we can during this pandemic? This can be done with mental health services that are being disrupted, and severely underfunded around the globe.
What Can We Do?
So we here at Blu Alliance have put together some tips, and resources on how to effect change from where you can to get your local governments to invest in mental health services.
Step One: VOTE.
This might seem like a mantra you have been hearing the past few months about making change happens and its true. Putting people in positions who care about issues that your are passionate about yourself is the most opportune way to have someone in the rooms where decisions on funding for mental health services can be an advocate for mental health. It's not only on a federal election like the Presidential Election, but elections that happen every year to two years put people in charge that can allocate funding in your county/city.
Step Two: Looking at your City Budget.
This is a great way to find out how much funding your city puts into services for community mental health. The WHO has found that the worlds countries spend only 2% of their health budgets on mental health. The lack of funding into mental health has been that disservice to the communities that are in need of it with statistics backing up who essential these services are for individuals to move forward. For every $1 US dollar for treating common mental disorders like anxiety, and/or depression there is a $5 return in the form of health and productivity.
Step Three: Write letter to your Representatives in city, county, and/or state
In your letters to your representatives you can state how much you think funding should be allocated toward mental health in your city. Each action we take has a ripple effect, and if we come together to reach out to our representatives they can understand the need for these services. This can effect how they enter rooms where budgets are being determined so that they can speak up about the need for mental health services in their constituents area.
Step Four: Raise Awareness.
Starting to have conversations with friends, family, and/or colleagues about how important mental health services are and what they can do for not only your community but for them as well can inspire people to take actions detailed in Steps 1 through 3.
The Mental Health Foundation has made it easier to start these conversations with their outlined Tea and Talk where people are encouraged to talk about mental health, but also donate when they can afterwards to support the organizations efforts to provide mental health services. Here are the steps to set you up for success.
Step 1: Sign up for Tea & Talk
If you haven't already, enter some details to receive a free downloadable pack for your event. If you've already done this, you can jump to step 2.
Step 2: Set a date and find a venue
Whilst we encourage everyone to hold their Tea & Talk around World Mental Health Day on 10 October, feel free to hold it whenever you want! Mental health is a vital topic of conversation all year round. Due to the pandemic, we recommend holding your Tea & Talk virtually, or with people in your household. You can gather friends, family or colleagues online through platforms such as Zoom, Facebook, Microsoft Teams and Facetime!
Due to the new goverment advice, the MHF Team are working from home at the moment and are not able to post any materials for Tea & Talk. Please check out our posters and bunting which you can download here.
Step 3: Spread the word
Email your friends/colleagues and spread the word on your social media channels! Follow our Twitter and Facebook pages too to get some inspiration! We recommend making a JustGiving page using the button below for anyone who can't attend your event or if they would like to donate before your event.
Step 4: Tie your apron up
Get baking or cooking using your own recipes or using one of our own trusty recipes. Remember you don't have to bake a cake – feel free to buy a packet of biscuits if you feel more comfortable! We also have some fun activities you can incorporate into your event!
Step 5: Get your fundraising hat on
From holding a virtual office bake off to organising a Mad Hatter's tea party with your household, we have a teapot full of tips for you on our recipe for the perfect Tea & Talk page!
Step 6: Pay in donations
The easiest way to pay in your donation is by doing so here.
"As Always Blu Specializes In You"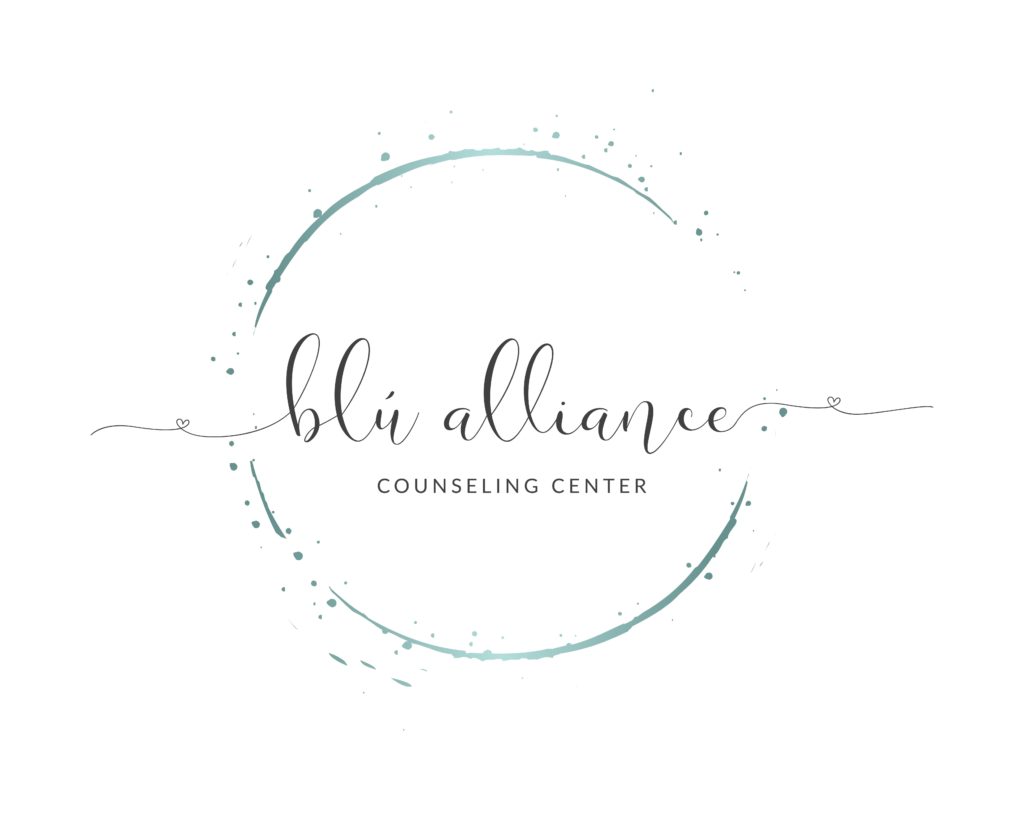 I am the Group Coordinator at Blu Alliance Counseling Center. I contribute to the Blu Alliance Blog where my focus is providing information about therapy in a way that is honest, and relatable. My educational background includes a BA in Psychology from Cal State Los Angeles, and an MA in Marriage and Family Therapy from Alliant International University.