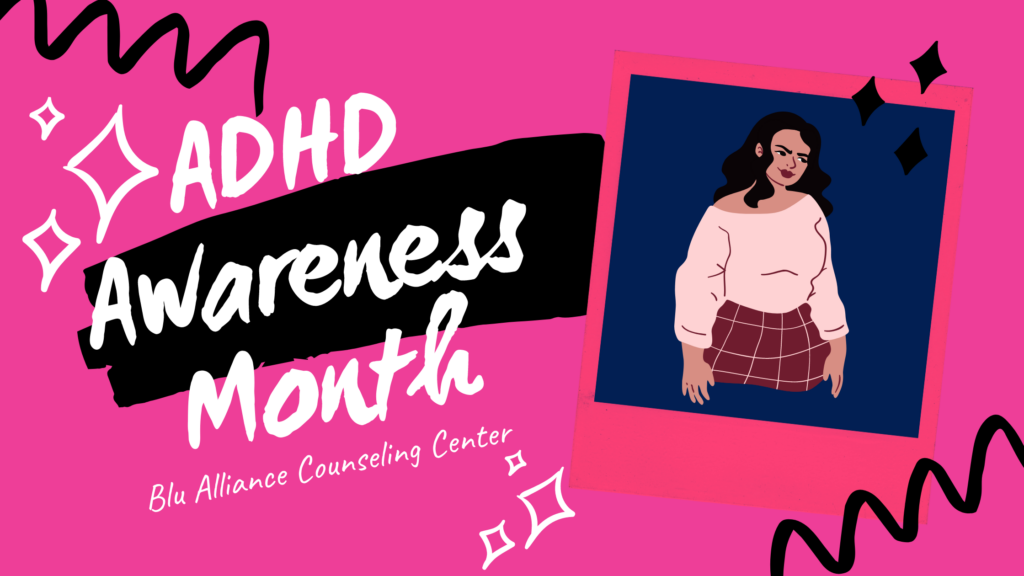 Hi everyone! This month is jam packed full of national mental health events so we here at Blu Alliance have felt this is an amazing opportunity to jump right in and celebrate ADHD Awareness Month. First some information about ADHD Awareness Month which is sponsored by a coalition that includes ADHD Coaches Organization (ACO), and the Children and Adults with Attention-Deficit/Hyperactivity Disorder (CHADD). The coalition has partnered with ADHD Awareness Europe so that the raise in awareness of ADHD has an international impact to lower stigma, educate families and friends about the neurodevelopmental disorder, and offering the opportunity for people diagnosed with ADHD to share their story creatively.
Now lets talk about what ADHD means which is Attention-Deficit/Hyperactivity Disorder. ADHD is a neurodevelopmental disorder affecting both children and adults around the globe. The reason its important to distinguish the two age groups is because the services and accommodations needed for both overlap but are distinctly different due to developmental differences. How ADHD represents in children and into adulthood CHADD has listed out for parents and individuals to keep track of which are listed out below. If you are able to observe at least six of these symptoms in a child, and five in an adult than CHADD recommends you to go to your physician with your observations for your child, and/or yourself to start the process of getting formally evaluated for ADHD.
ADHD predominantly inattentive presentation
Fails to give close attention to details or makes careless mistakes
Has difficulty sustaining attention
Does not appear to listen
Struggles to follow through with instructions
Has difficulty with organization
Avoids or dislikes tasks requiring sustained mental effort
Loses things
Is easily distracted
Is forgetful in daily activities
ADHD predominantly hyperactive-impulsive presentation
Fidgets with hands or feet or squirms in chair
Has difficulty remaining seated
Runs about or climbs excessively in children; extreme restlessness in adults
Difficulty engaging in activities quietly
Acts as if driven by a motor; adults will often feel inside as if they are driven by a motor
Talks excessively
Blurts out answers before questions have been completed
Difficulty waiting or taking turns
Interrupts or intrudes upon others
ADHD combined presentation
The individual meets the criteria for both inattention and hyperactive-impulsive ADHD presentations.
These symptoms can change over time, so adults may fit different presentations from when they were children.
You can start keeping track if your child is displaying these symptoms beginning at the age of 4 because that is when a child has reached the age they can start being formally evaluated for ADHD.
If children don't receive support, and treatment for their ADHD which can happen when going undiagnosed it can lead to serious problems in adolescence and adulthood such as academic failure or delays, driving problems, difficulties with peers and social situations, risky sexual behavior, and substance abuse.

We here at Blu Alliance have found that gathering resources, and finding information can be overwhelming experience so we have done some of the groundwork of getting you that information which we have compiled for you below. Lets begin!
CHADD
Children and Adults with Attention-Deficit/Hyperactivity Disorder (CHADD) was founded in 1987 in response to the frustration and sense of isolation experienced by parents and their children with ADHD.
CHADDs mission includes:
To provide evidence-based information on ADHD
Provide local family support groups for families and individuals affected by ADHD
Serve as an advocate for public appropriate public policies and public recognition in response to needs faced by families and individuals with ADHD
CHADD wants people to know that ADHD is a medically and legally recognized treatable yet potentially serious disorder, affecting up to 9% of all children, and approximately 4% of adults all across the globe.
They explain that children with ADHD are eligible for special education services or accommodations within the regular classroom when needed, and adults with ADHD may be eligible for accommodations in the workplace under the Americans with Disabilities Act. That is why CHADD likes to make sure within the ADHD communities the different needs for each age group are addressed to best support those diagnosed to manage their symptoms, and thrive within their environment when possible.
ADHD Awareness Month
The purpose of ADHD Awareness month is not only to educate and destigmatize the neurodevelopmental disorder but to also give those diagnosed with ADHD a platform to be share their story/experiences while also being creative. The organizers of this years ADHD Awareness Month have offered a creative outlet for people to share their story, and the opportunity to win a prize. Below are information, rules, and links on how to submit your own creative endeavor of your experience with ADHD.
Here are some examples of previous peoples artwork submissions 🙂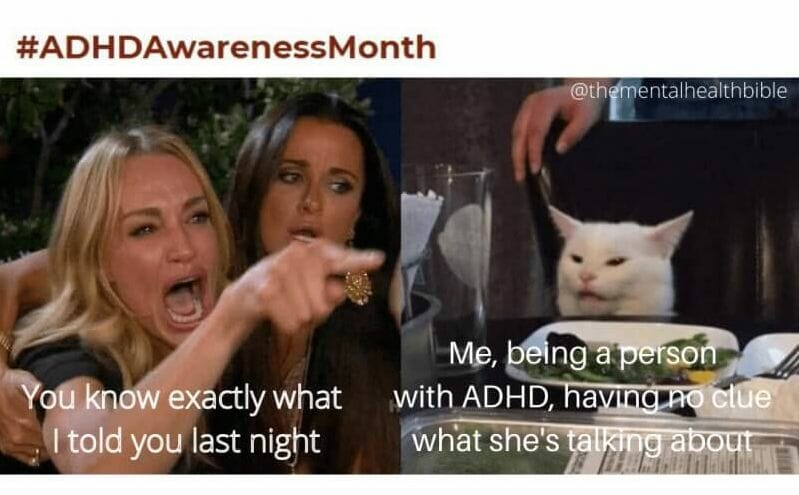 Make us laugh, make us cry, make us think, and get a chance to win a prize!
Be thoughtful about the entries you create—we want to share them with the world. We know you can come up with some funny, smart entries.
Get inspired by past memes here, art and stories.
Approved submissions received between September 1, 2020 and
11:59 p.m. ET on October 28, 2020 will be entered into the drawing
PRIZES
The drawing will be at random and winners will be notified individually by November 2, 2020.
One prize per person. Not every entry will win.
We have the right to reject submissions for violations of, but not limited to, inappropriate content, defamation, or copyright issues.
Prizes include:
Important Guidelines for Memes, for Stories, for Artwork
FOR MEMES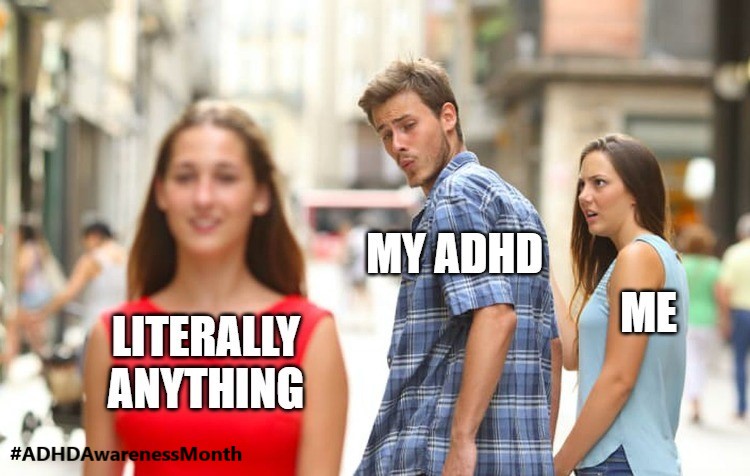 The image must be smaller than 64MB. For help with that, see www.resize-photos.com.
Your image must include #ADHDAwarenessMonth
No swearing, crude language, or mean-spirited entries will be accepted (we're a community, after all).
Memes are not commercials. Mention of a business or website may be included but images marketing a business will be refused.
All original images must include #ADHDAwarenessMonth in the image.
Your meme must not infringe on any third-party rights.
All images used in newly created memes must be either be original, open source, or have appropriate permissions.
Non-original memes are welcome but not eligible for the drawing.
FOR STORIES
Enter your story on the form here.
Stories must not be longer than 1000 characters counting spaces. (That is generally between 150 and 200 words.)
No swearing, crude language, or mean-spirited entries will be accepted (we're a community, after all).
Stories are not commercials. Mention of a business or website may be included but images marketing a business will be refused.
FOR ART
Upload your image sharing your experience with ADHD. This could be:

a photo you have taken
a painting or drawing you have made
a cartoon you have authored or
any other image that explains your ADHD experience

Include a title and fewer than 150 characters (about 20 words) describing your image.
The image must be smaller than 64MB. For help with that, see www.resize-photos.com.
"As Always Blu Specializes In You"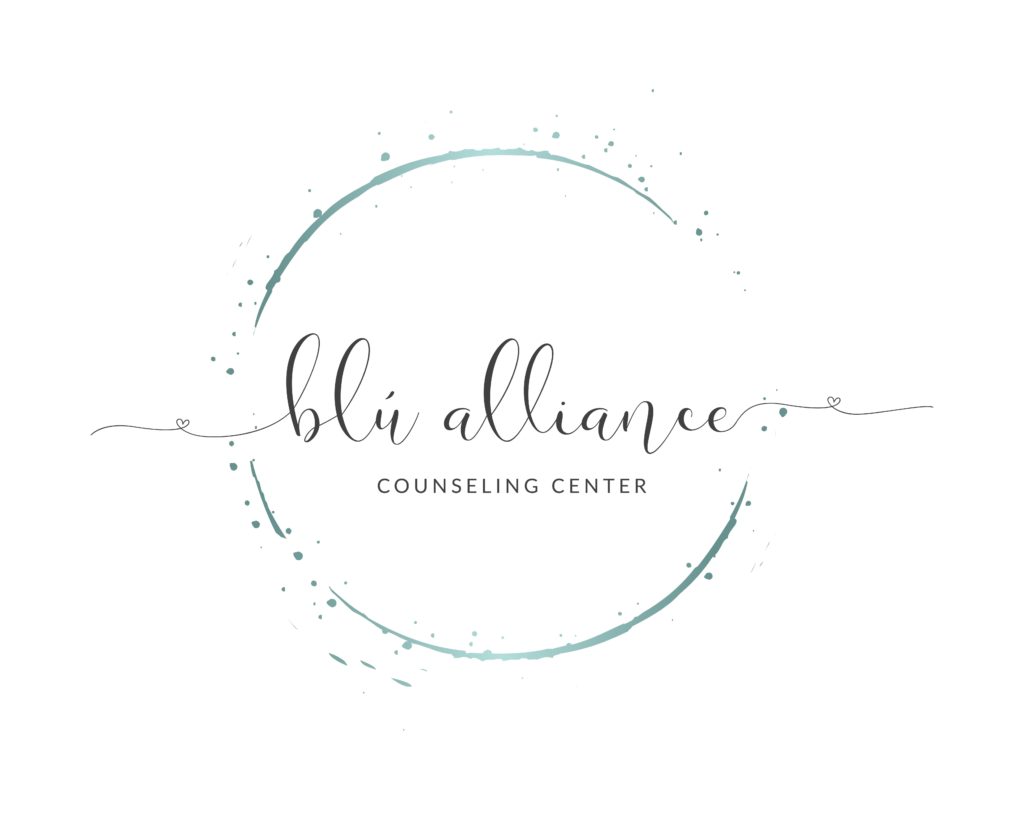 I am the Group Coordinator at Blu Alliance Counseling Center. I contribute to the Blu Alliance Blog where my focus is providing information about therapy in a way that is honest, and relatable. My educational background includes a BA in Psychology from Cal State Los Angeles, and an MA in Marriage and Family Therapy from Alliant International University.