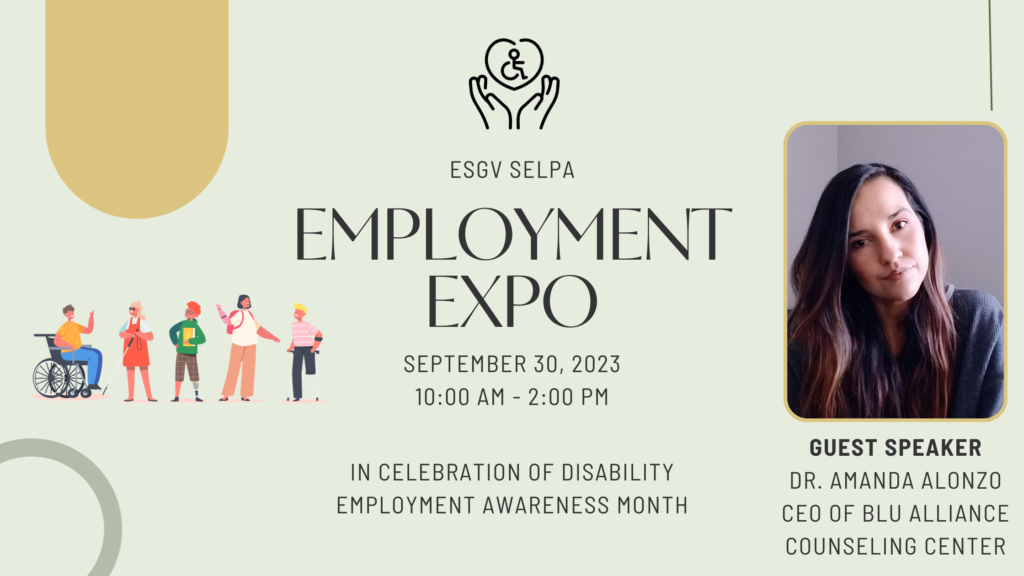 We here at Blu Alliance Counseling Center are excited to announce that our CEO, Dr. Amanda Alonzo, is the lead speaker at the Employment Expo. The Employment Expo is hosted by East San Gabriel Valley SELPA, and it is in celebration for Disability Employment Awareness Month. This event is free and open to all, and we here at Blu Alliance Counseling Center invite you to learn about employment opportunities from over 40 vendors and get insight on our CEO, Dr. Amanda Alonzo's journey to completing her doctorate.
The Event starts this Saturday September 30th from 10 am to 2 pm. We look forward to seeing you there!
The Expo is located at:
Hockwalt Adult Resource & Transition Training CenterSchool in Industry, California
476 S Lemon Ave, Walnut, CA 91789
https://maps.app.goo.gl/nkduS8vWRfqdvboC8
You can Pre-Register for the Event: HTTP://TINYURL.COM/2744RX3N
We have included below a flyer for the event. We invite you to save and share it with those who can find it helpful!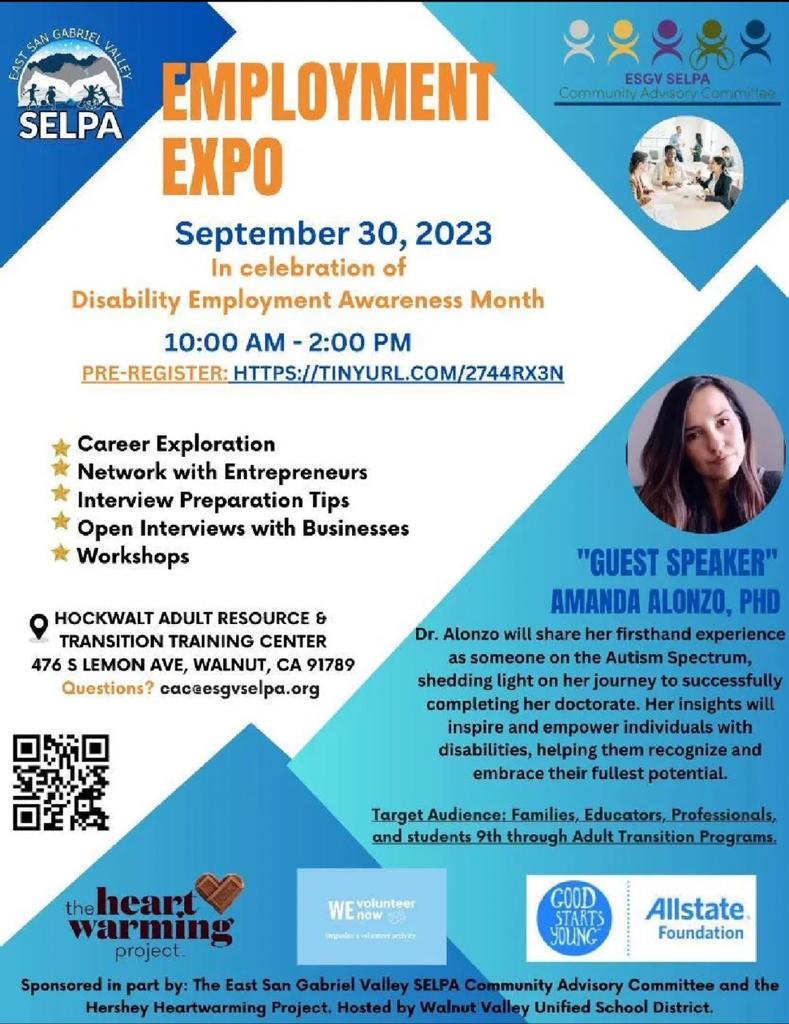 "As Always Blu Specializes In You"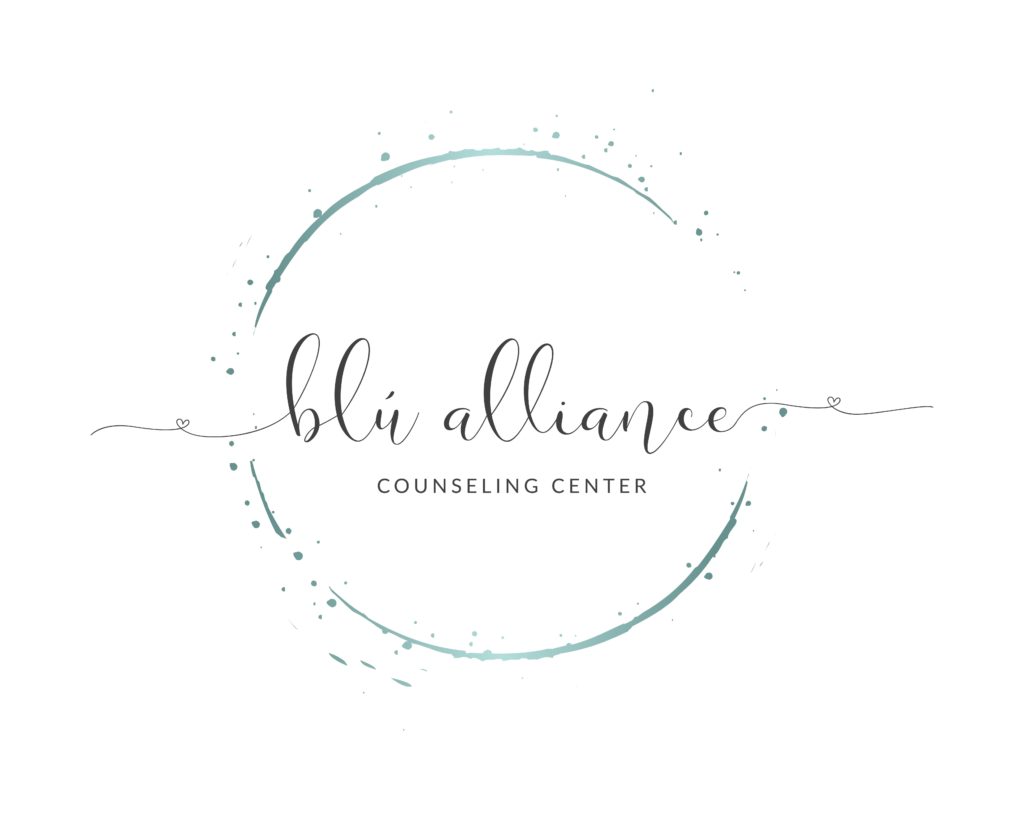 I am the Group Coordinator at Blu Alliance Counseling Center. I contribute to the Blu Alliance Blog where my focus is providing information about therapy in a way that is honest, and relatable. My educational background includes a BA in Psychology from Cal State Los Angeles, and an MA in Marriage and Family Therapy from Alliant International University.